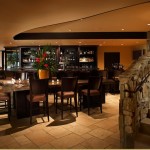 We are pleased to announce that we have selected a wonderful hotel for this year's Annual Meeting: Mayfair Hotel & Spa. The hotel is a four diamond hotel and is located in Coconut Grove, one of Miami's best entertainment neighborhoods. We encourage you to visit its webpage and have a look at it. We hope you find the location both a relaxing and exciting place to have our meeting.
Please note that it is important that you reserve your room as soon as possible, as the dates are high season and we want to make sure everybody has space within the hotel.
The negotiated rate for our group is US$104. To make the reservation you can click on the link above, call 1-800-433-4555 or email this Reservation Form complete to roomreserve@mayfairhotelandspa.com. Please send this information directly to the hotel.
Should you have any questions, please do not hesitate to contact us. We look forward to seeing you in Miami!